If your ActiveCampaign integration has stopped sending, please check to ensure that the integration is still connected.
Troubleshooting
1. Log in to your ActiveCampaign account.
2. Click on Automations in the left menu.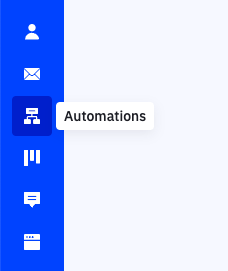 3. Find the automation(s) with Sakari enabled as an action. Ensure that they are connected. If you see the disconnected callout (shown below), click the Reconnect button to enable the connection.