Overview
Sakari can text-enable your existing landline or Voice Over Internet Protocol (VOIP) phone number in the United States and Canada.
Your team can continue to use your existing company landline or VOIP phone number to send/receive voice calls. All text messages will automatically be routed through Sakari and sent from your existing landline or VOIP phone number.
Landline Texting Pricing
Standard Sakari text messaging rates will apply. The additional phone number is treated as a standard United States or Canada phone number, and standard phone billing rates apply.
To view the messaging pricing, please visit: https://sakari.io/pricing/
Note: While setting up your existing VOIP or landline number for text messaging with Sakari, please have access to the phone number to receive a call. We will be sending a one-time verification code to the phone number during the setup process.
Getting Started
1. Upgrade to a paid plan. In Sakari, if you're not already on a paid plan, please follow the steps in this article: How To Upgrade Your Account. Text-enabled numbers are $4/mo USD on all subscription plans, and/or one is included for free with all monthly subscriptions.
2. Open your Account Settings by clicking the

icon on the top right of the Sakari Dashboard.
3. Navigate to the Phone Numbers tab.
4. Click the red "Add" button on the bottom right-hand side of the panel.
5. Select "Configure Existing US/CA VoIP or landline number" and fill in the information requested.
6. Complete request form. Complete the hosted messaging request form.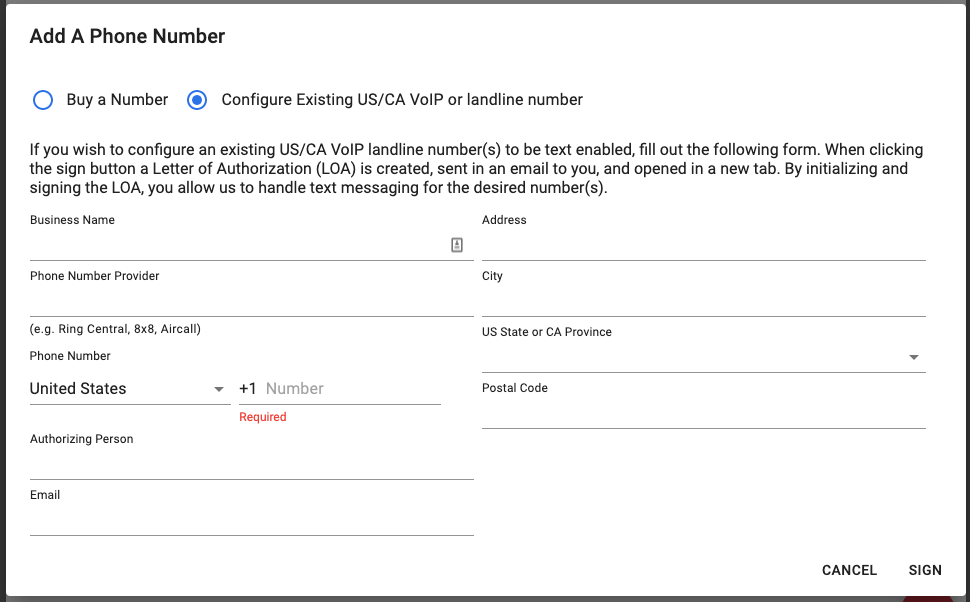 7. Verify ownership. You will be required to enter a one-time verification code confirming ownership of the requested phone number.
A phone call will be made to the requested phone number for text-enablement. Please enter the verification code and click the Verify button.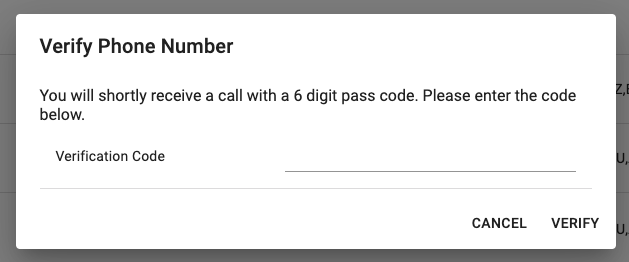 8. Sign the LOA. A Letter of Authorization (LOA) will be sent to your provided email. Digitally sign this document and your request to text-enable your phone number will be submitted.