Overview
Sent and received messages on your account can be viewed in the Inbox.
Your inbox will be filtered by the group selected in the dropdown menu at the top of your screen. Please note that users must be included in a group to access that group's messages in the Inbox.
Accessing the Inbox
To access the Inbox, select Inbox in the left navigation panel.
Below, the inbox is highlighted in the non-expanded and expanded view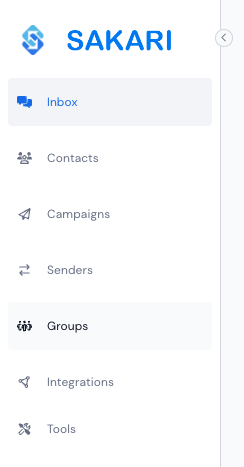 Viewing Conversations
Your inbox conversations are filtered by group. In order to view a conversation, the signed in user must be configured as part of the specified group.
Click the Group dropdown selector at the top of the screen
Select your desired group to view your conversations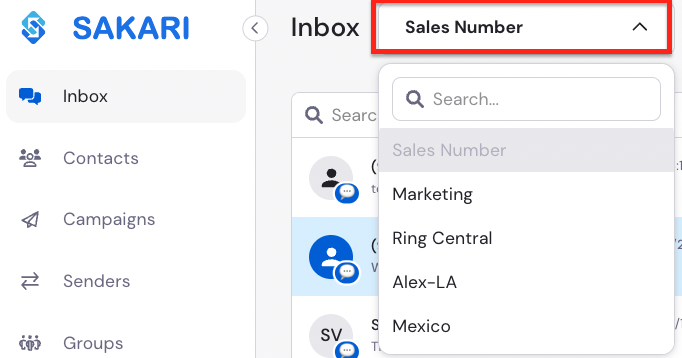 Filtering
In the Sakari conversations inbox, you can further filter for the inbox to show only unread messages. This allows you to easily see only the messages that need a reply.
In the left navigation select Inbox
Click the inbox menu
Toggle on the filter Unread setting