Question
How can I populate the HubSpot Total SMS Send and Received properties?
Answer
When you link your Sakari account with HubSpot, Sakari will automatically create two new HubSpot properties:
SMS Received Quantity
SMS Sent Quantity
By default, the values are not populated, just the property is created. A workflow is needed to populate these properties.
Setting Up the Workflow
NOTE: This article walks through the setup of the SMS Received Quantity property. The same steps are used for the SMS Sent Quantity property by changing the triggering contact property and updated contact property.
1. In HubSpot, in the top navigation go to Automation > Workflows
2. Create a new contact-based workflow from scratch
3. Create a trigger using the Message Received ID is known. Turn re-enrollment on.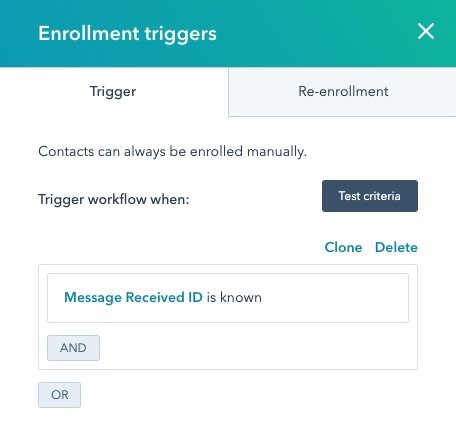 4. Add an action of Increase or decrease property. Select the Contact property of SMS Received Quantity with a numeric value of 1.
Once configured, each time a text message is received, the property of SMS Received Quantity will be increased by 1.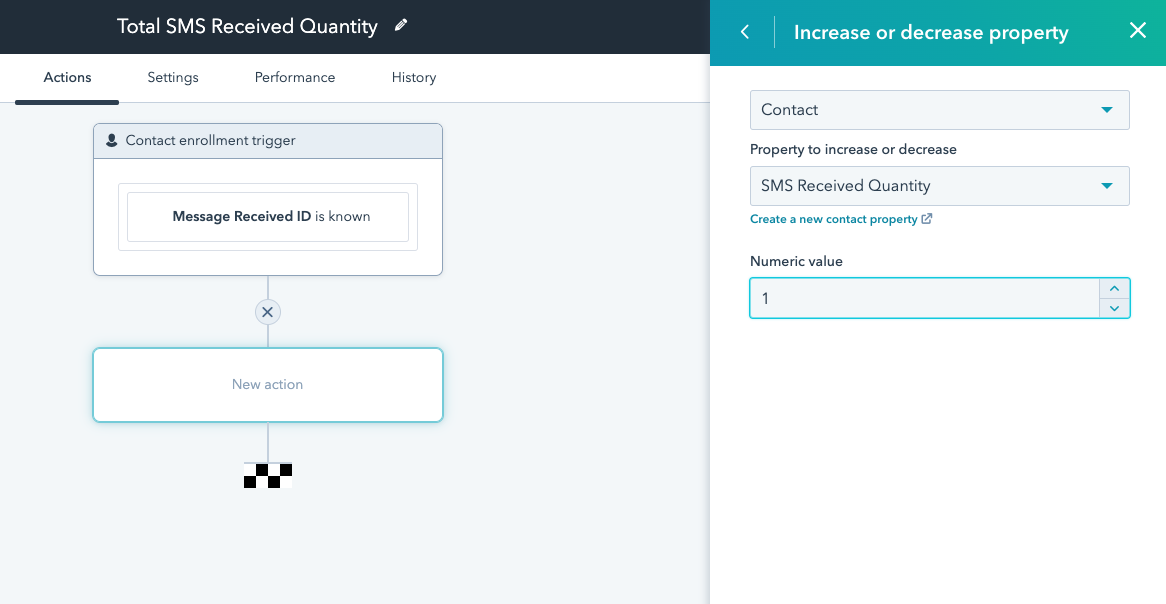 5. Name your workflow, review it and you're done.