What this integration does
The Sakari Pipedrive integration allows you to:
Send and receive text messages from your Pipedrive account
Save SMS templates, have multiple phone numbers, send and receive MMS (image) messages
Send and receive messages from the Sakari mobile app
Track all message history in Pipedrive

How to setup the Pipedrive integration
1. Log in to your Sakari account at https://hub.sakari.io
2. In the left navigation go to Integrations > Pipedrive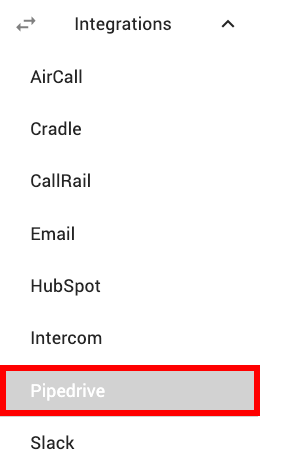 3. Click the red Connect button.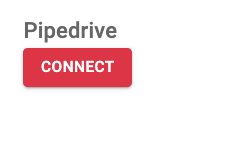 NOTE:
When setting up the Pipedrive SMS integration, be sure to share it with your account. If you don't do this, other members of your team will not be able to send text messages using Sakari.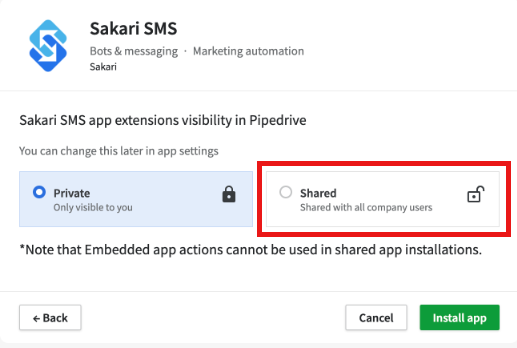 4. Confirm the integration between Pipedrive and Sakari SMS. Click the green "Allow and Install" button.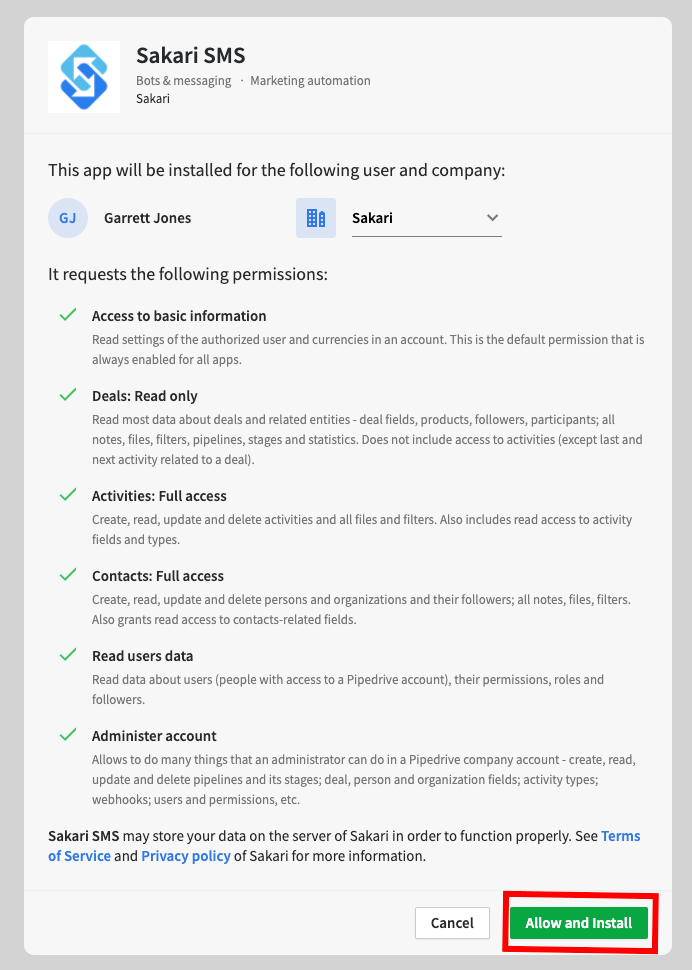 6. Click the blue Save button.
7. You're done! Your Pipedrive and Sakari integration is complete.