Today Pipedrive does not allow integration partners to embed within their automations. As a workaround, Zapier automations can be used. With Zapier, when a specific triggering event occurs, an automatic action (sending a text message) can occur.
The available triggers in Zapier for Pipedrive are:
New Lead
New Activity
New Deal
New Person
New Note
New Organization
Organization Matching Filter
Activity Matching Filter
Person Matching Filter
Deal Matching Filter
Updated Deal
Updated Deal Stage
Updated Organization
Updated Person
Example: Sending a Text Message When a New Lead is Created
1. Trigger/Action setup. A typical configuration will look like this.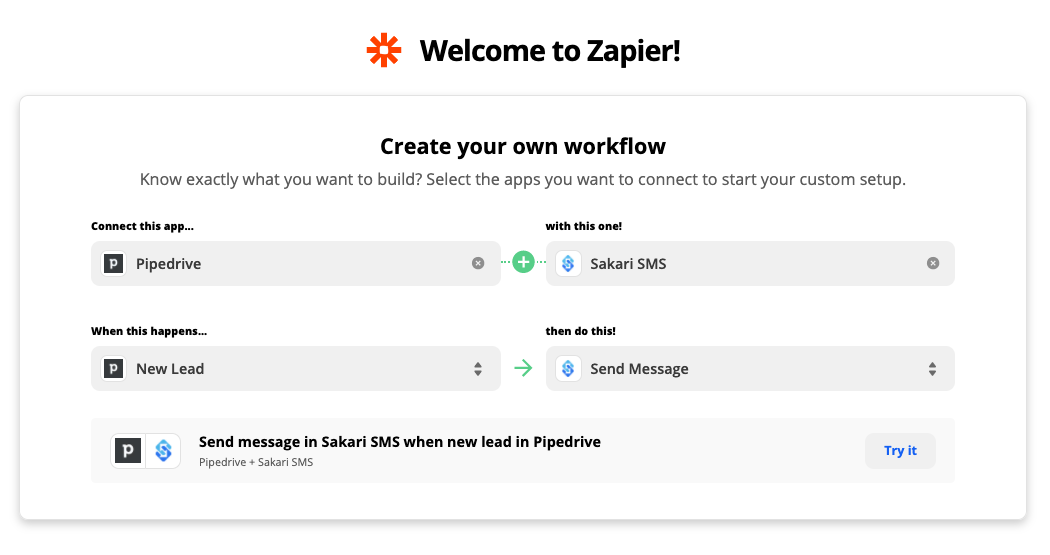 2. Connect your Pipedrive account.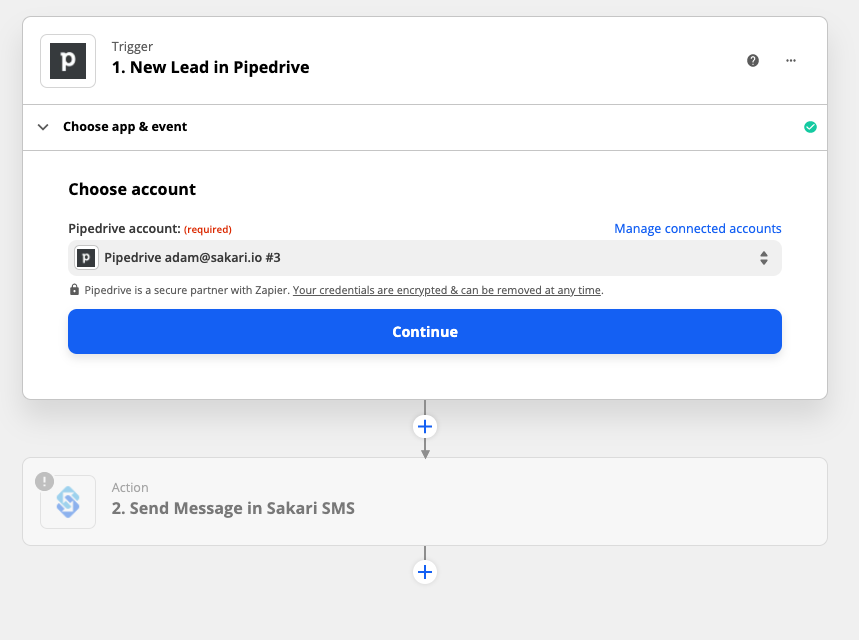 3. Connect your Sakari account.
4. Configure the automation. A typical setup is included below.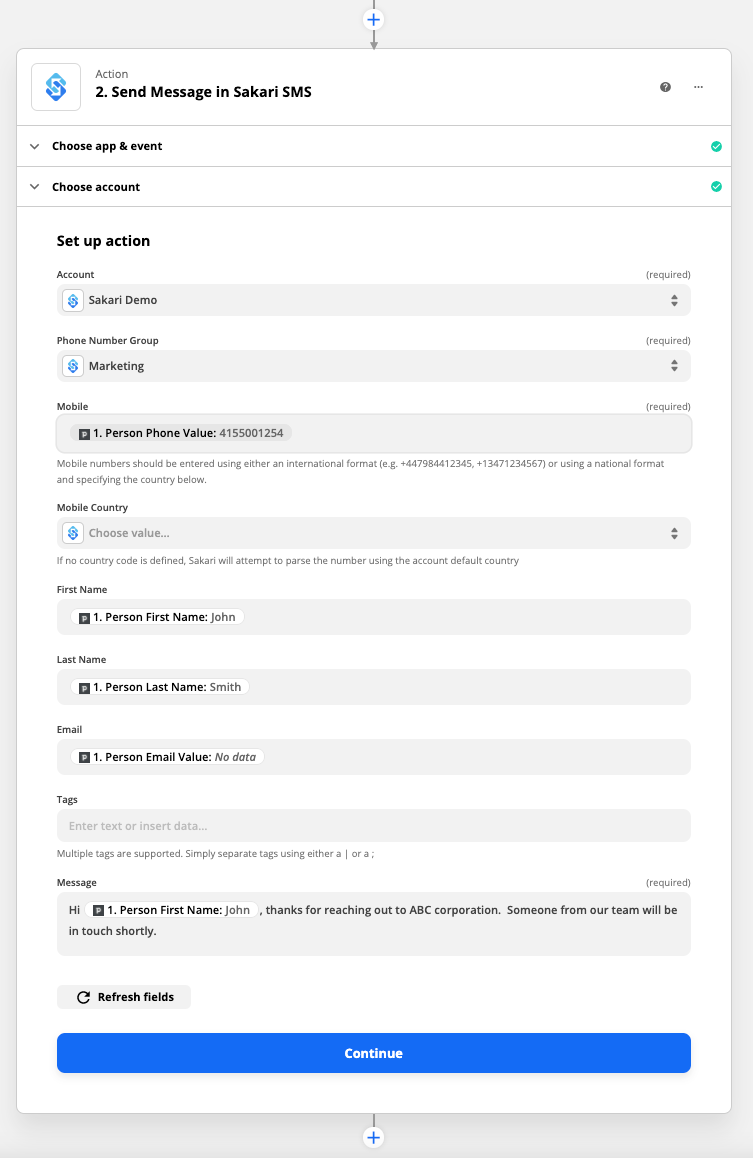 5. Save your Zap and you're done!