Today, HubSpot doesn't allow app partners to link to the conversations inbox, but we can add sms through an email flow.
This is accomplished by triggering an email to be sent to your HubSpot inbox email address every time a new SMS is received. This will then be visible in your conversations inbox.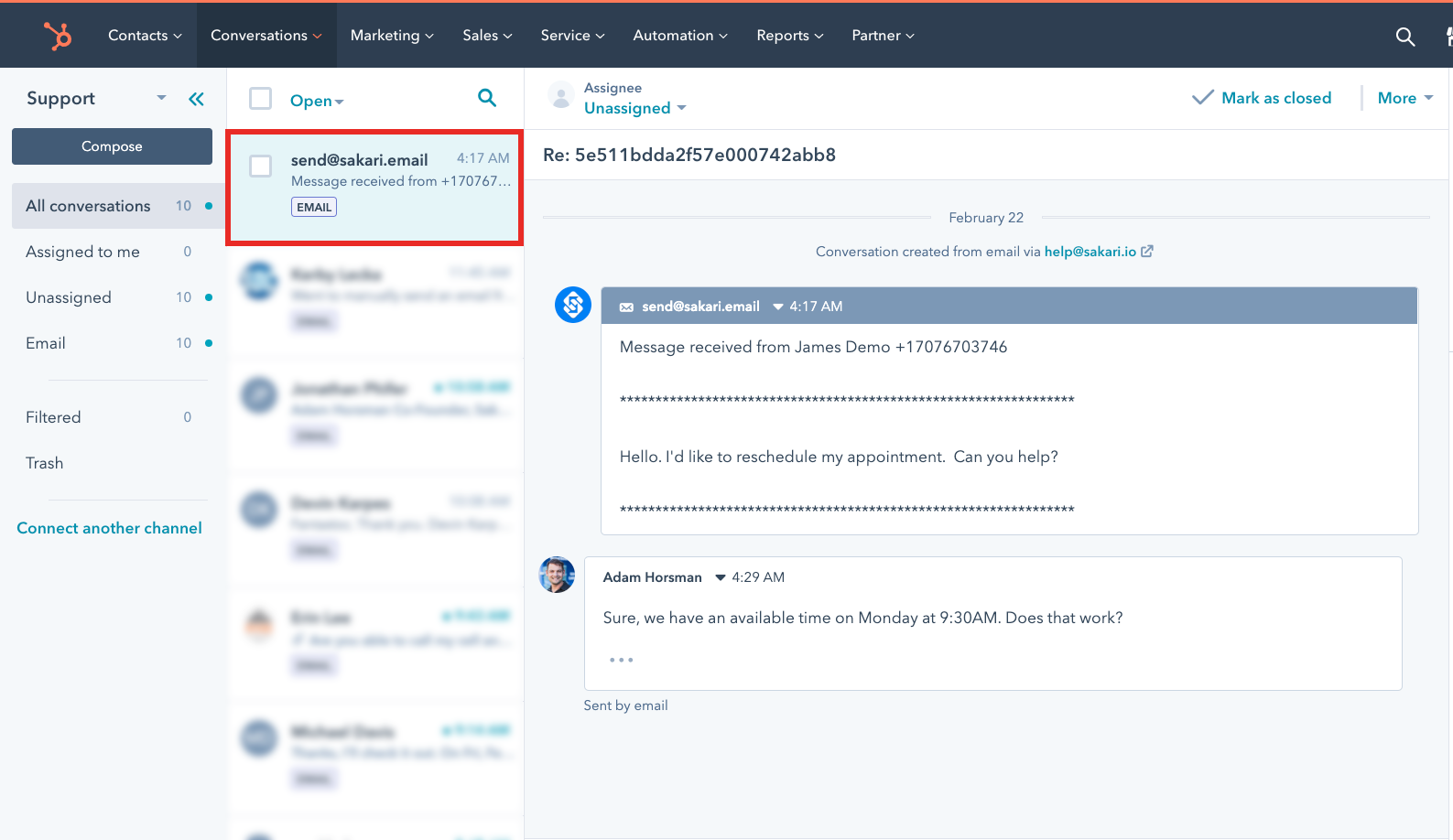 PRO TIP: You can reply to the email address and it will be received as a text message by your contact.
Setup
1. Add the email address used for your HubSpot inbox as a user in your Sakari account. This article walks through how to add a new Sakari user: Add a New Sakari User
Note: This step is optional, but recommended. By enabling this email address as a user in Sakari, you can reply to the Sakari email and it will be sent as a text message to your contact. Without enabling the inbox email address as a Sakari user, you can not reply to the email to send a text message.
2. Turn on email notifications when a message is received. This article walks through how to add a new Sakari user: Enable SMS Email Notifications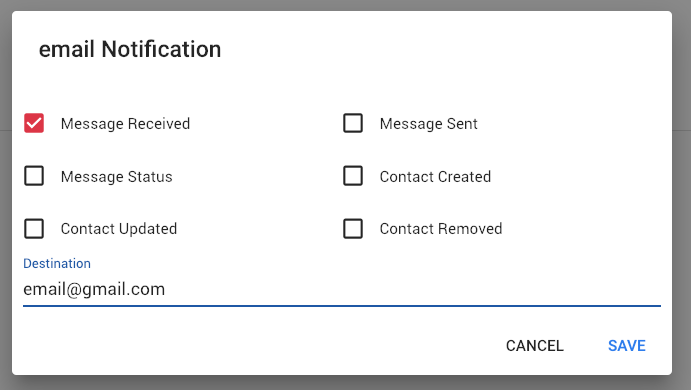 Keep in mind that a new email address is automatically created once a message is received—the email includes a phone number and Sakari domain. To avoid contact duplicates, Sakari has added a secondary email field that will automatically populate with this email domain.