How to Send a Text Message From Pipedrive
1. If you haven't already, please install the Sakari Pipedrive SMS integration.
2. In the Pipedrive system go Contacts > People.
3. Open any contact and under Sakari SMS, toggle to the three dots and select Conversations.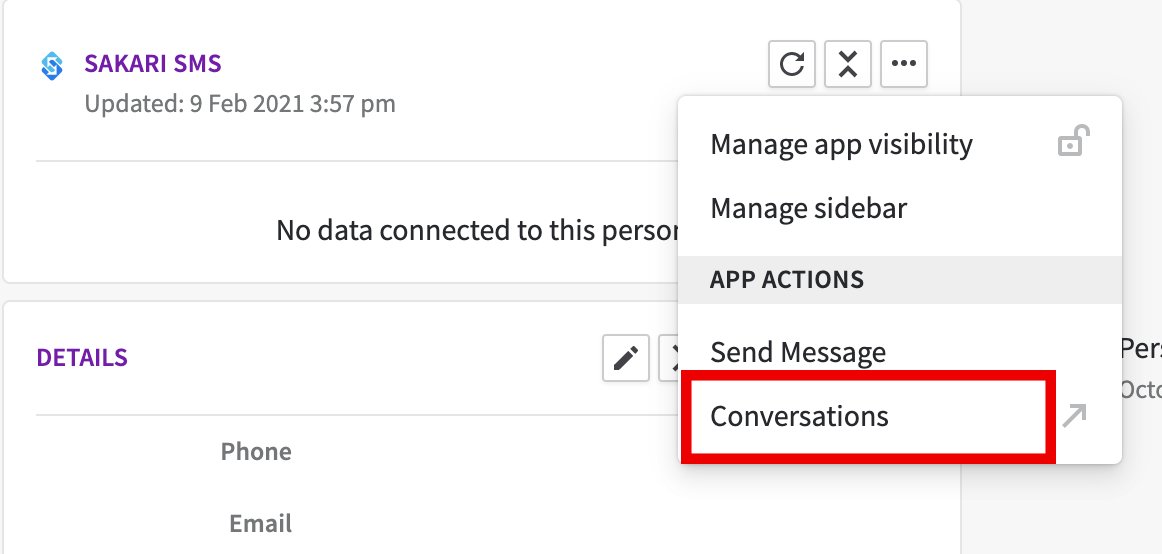 4. A new chat window will open up with all contact conversation history. Here, you can also create Pipedrive SMS templates to quickly resend messages and send MMS to contacts in the US and Canada.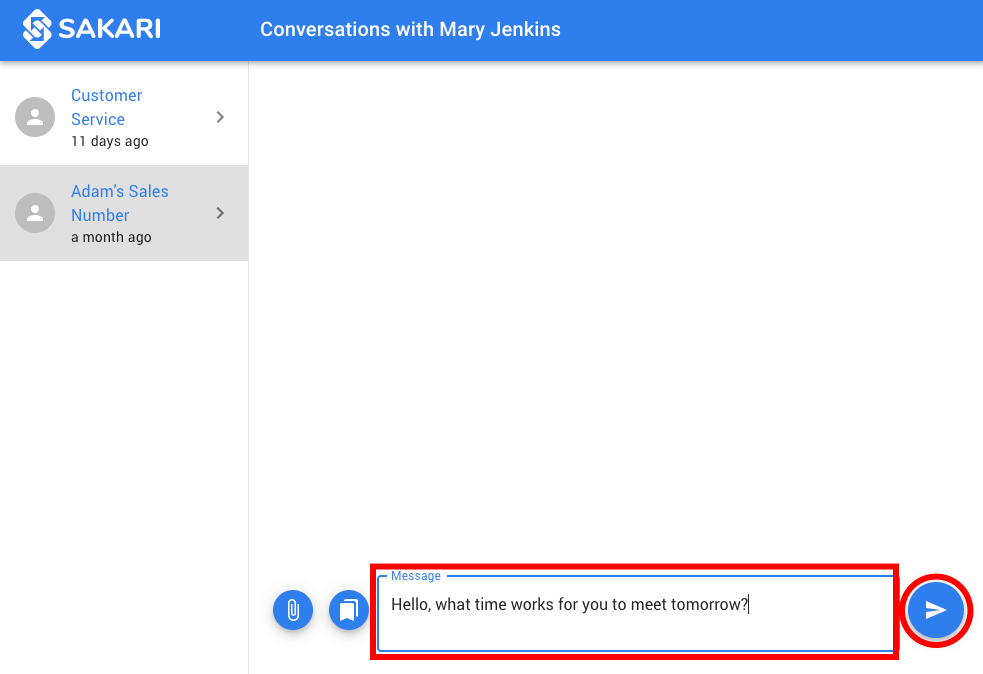 5. Click the blue arrow at the bottom right to send your message and you're done!