Question
How can I delete a text messaging template in Pipedrive?
Answer
This can be done within Pipedrive using the Sakari templates feature.
Setup Steps
1. In Pipedrive, go to any contact record.
2. Click the Sakari "Conversations" button to open the Sakari text messaging interface in a new window.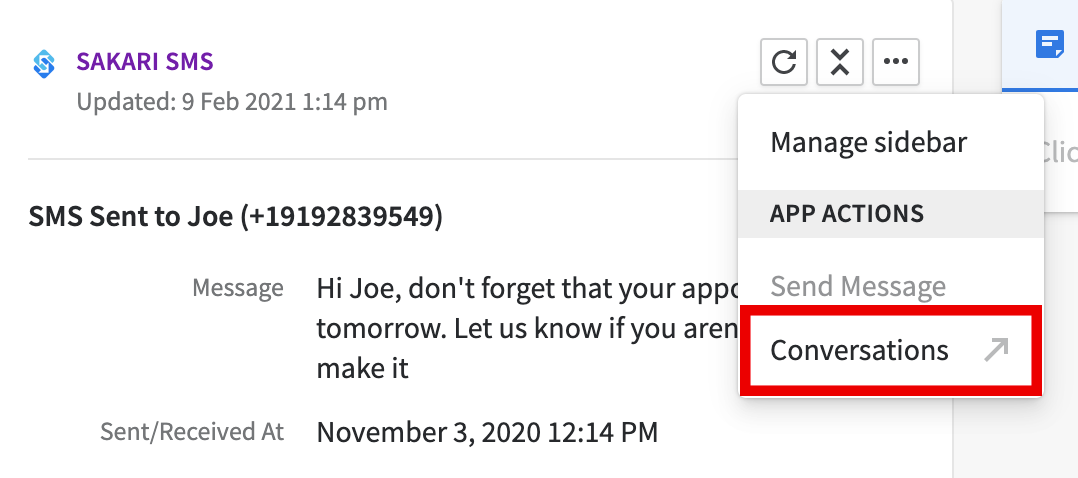 3. Click the Templates icon to load the template you would like to delete.

4. Click the Templates icon to open the delete option.

5. Click the Delete icon.

6. Confirm you want to delete the SMS template by clicking OK.