Overview
How to set up the Sakari integration with Intercom chat.  Using this integration, any time a new Intercom chat is started, you'll receive a text message to a phone number(s) of your choice.

Setup Steps
Step 1
Log in to your Sakari account at https://hub.sakari.io
Step 2
In the left navigation go to Integrations > Intercom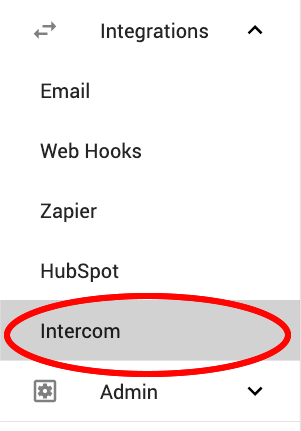 Step 3
Click the red Connect button.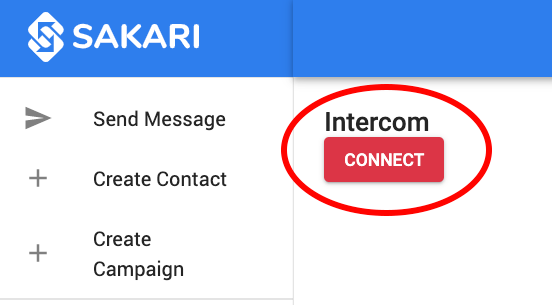 Step 4
Confirm the integration between Intercom and Sakari SMS. Click the green Authorize Access button.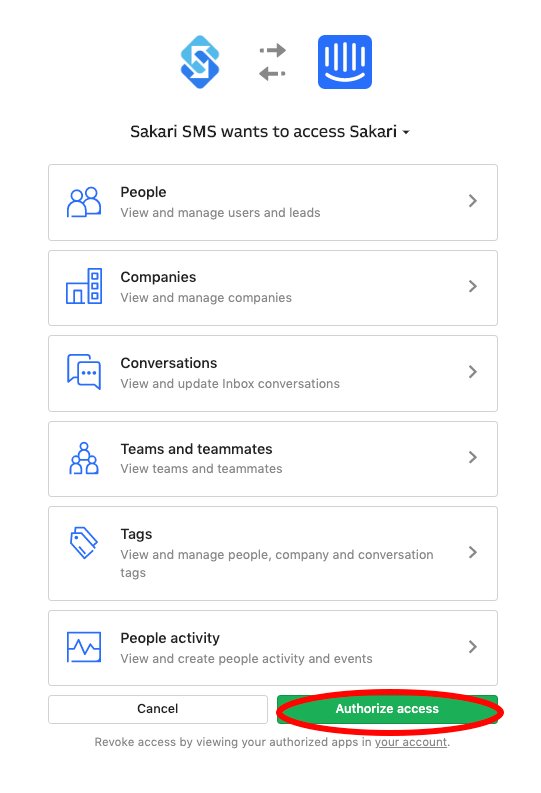 Step 5
Now we're ready to configure the integration.  There are three configuration setup options: 
Mobile Phone Numbers of Users to send notifications to - The numbers that should receive the text message.  These should be in the E.164 format and multiple numbers should be comma delimited.  For example: +14151234567,+441708869933
Send SMS when user replies - This will toggle on if you want to receive a text message when a reply chat is received (a chat message beyond the initial chat)
Minimum delay before sending next SMS notification - this will define how frequently you'll receive a text message.  Selecting "Send after 10 minutes" will trigger a new text message if a reply is received after a 10 minute period of no chat activity.

Step 6
Click the blue Save button.
Step 7
You're done!  Your Intercom and Sakari integration is complete.