Create or Edit a Group
To get conversations to appear in the Inbox, you'll need to create a group then add users and senders to it.
This can be a bit tricky if you currently use Sakari with Hubspot Workflows. If that is the case, checkout our article Using Hubspot workflows with the new Sakari.
If you don't use Hubspot Workflows, there is nothing to worry about. You may proceed with the setup process.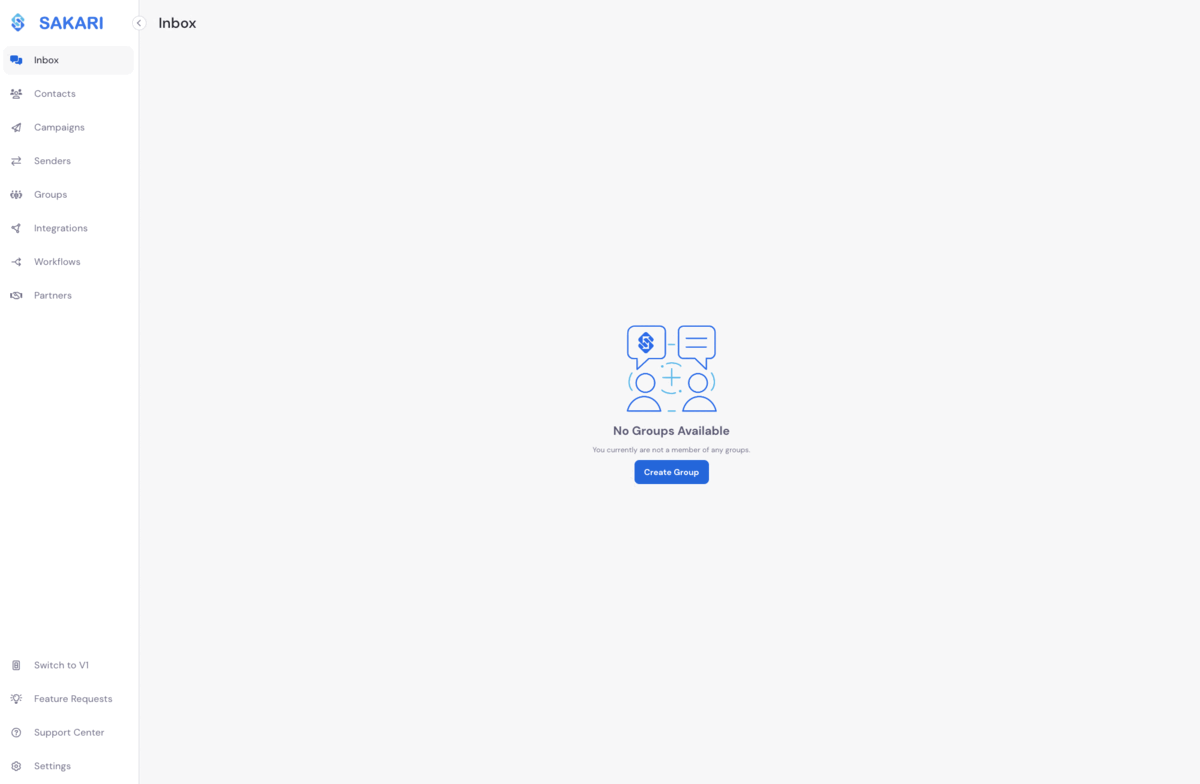 Navigate to Groups via the left navigation bar menu.
Click on Create Group in the top right corner.
Give your group a name. We use "Default Group" in this example.
Add Users to the group. Users in a group will have access to conversations from other users in the group. Add yourself to the group.
Add Senders to the group. All conversations associated with a sender will appear in the group and will be accessible by users in the group.
If you use HubSpot Deal Workflows, you will need to add a group tag. Navigate to this article to learn more.
Once complete, save the group and navigate to inbox.
You will see "Default Group" next to the word "Inbox" and will now have the ability to send and receive messages in the Inbox.
Group Settings

Group Name
This is the display name of your user group
Add a Tag (optional)
Phone number tags are used to select which phone number is used in HubSpot workflow.
Please see the Run As field in HubSpot article to learn more.
Senders
These are the phone numbers that are associated with the group. Add one or more phone numbers to your group.
If multiple phone numbers are assigned, one will be randomly assigned to each new conversation when a new conversation is started with a contact.
Users
These are the Sakari users that will have permissions to view and use the group. Add the users that should have access to this group.
Only users that have access to this group will be able to view conversations and send from this phone number.