Overview
Setting up the integration between Aircall and Sakari allows you share your Aircall phone numbers with Sakari for text messaging.
To setup your integration you will need an account with both Aircall as well as Sakari.
There are three setup steps to connect your Aircall account with Sakari:
Notify Aircall
Prior to setting up the Aircall integration in Sakari, you need let the Aircall team know you want to text-enable your numbers with Sakari, as they need to configure your numbers for texting in the Aircall system.
Click here: Create a Ticket
Connecting Aircall to Sakari
Log in to your Sakari account
In the left navigation, go to Integrations > Marketplace
Find the Aircall integration click View and Add
You will be redirected to Aircall. Log in to your Aircall account.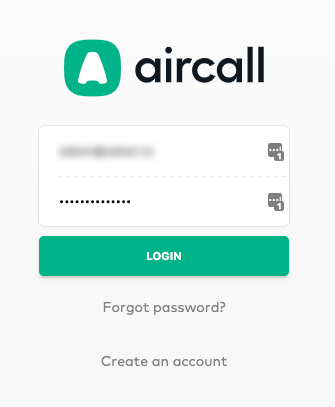 Confirm the Aircall integration by clicking the Authorize button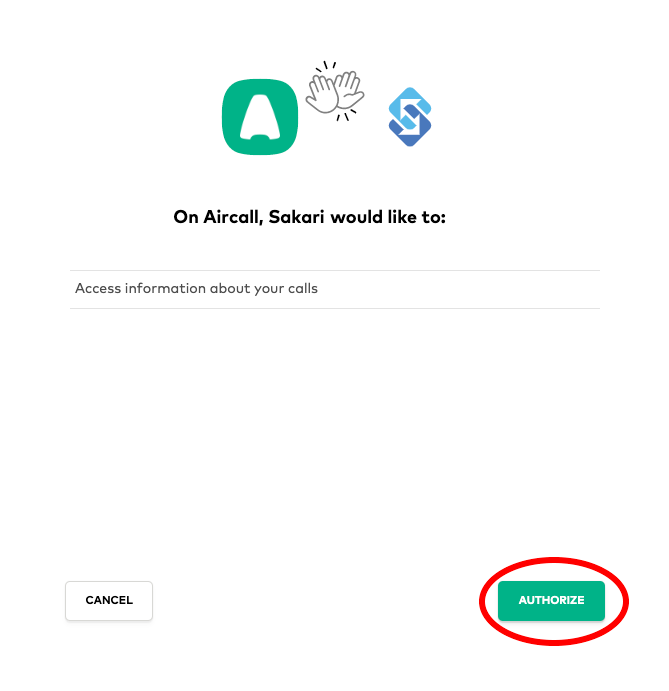 Adding your Aircall Numbers
Once you have connected your Aircall account with Sakari, you can easily add your Aircall numbers to your Sakari account.
Adding your Aircall numbers:
In the Sakari left hand navigation panel, navigate to Senders > Add Sender
Select Import Number, select Aircall
Select the number(s) you would like to import and click Import

Pending Aircall Numbers
When you connect your Aircall account to Sakari, we run a series of tests to check if your numbers are ready for two-way messaging.
Sometimes your numbers don't pass these tests. When this happens they are labelled "Pending" in the Phone Numbers tab of the Account Settings.
What can I do to fix this?
Please check if your numbers are added to your Sakari integration in your Aircall dashboard:
Log in to the Aircall Admin Dashboard: https://dashboard-v2.aircall.io/login
Click Integrations on the left-hand side.
Find the Sakari integration you want to connect the numbers to and click Configure.
Click Add or remove numbers and add the numbers.
Once all the numbers have been added, go back to Sakari and refresh your Aircall integration:
Log in to the Sakari Dashboard: https://hub.sakari.io/
Click Integrations on the left-hand side.
Click the Aircall integration.
Click on Refresh to start the process.
After a few minutes, check back your numbers in the Account Settings. If they are "active" then the numbers are now ready to use.
This didn't fix it. What next?
If this hasn't been fixed, this means that there is something wrong with the number's configuration on Aircall's side. Please let us know by raising a request for our support team at help@sakari.io and we'll work with Aircall to finish the fix.