In order to connect your existing Twilio phone numbers with Sakari, you need to ensure that the Twilio messaging service has been removed from each phone number in Twilio.
Here's how to remove the messaging service from a Twilio phone number.
Steps
Log in to your Twilio account.
Find the phone number(s) you would like to link to Sakari. Click on the phone number to view the phone number configuration.
Click the "remove the phone number from the Messaging Service

" link.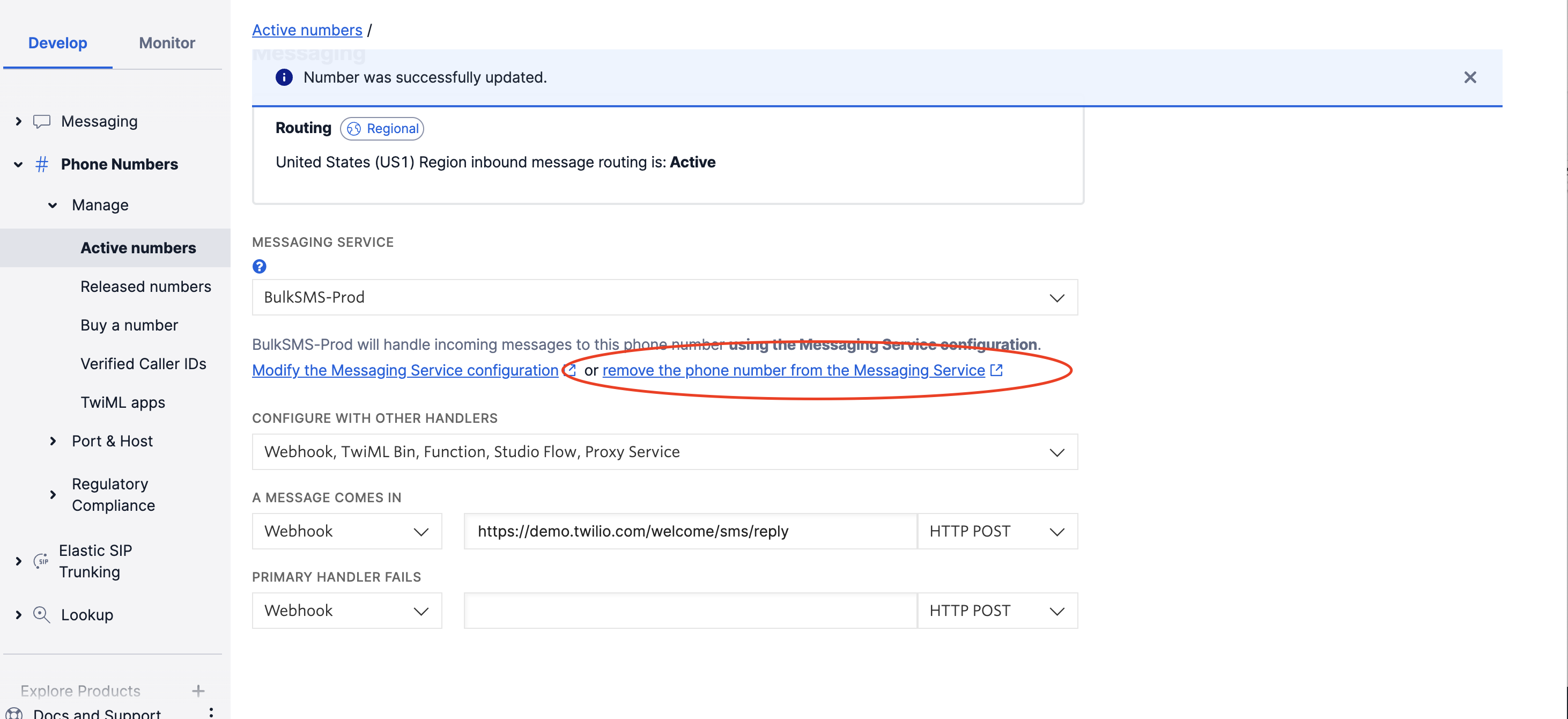 Find the phone number(s) and click Remove.