Question
What are cookies and how can I enable third-party cookies using my Chrome browser?
Answer
Cookies are files created by websites you visit. They make your online experience easier by saving browsing information. With cookies, websites can keep you logged in, remember your website preferences, and provide more relevant content.
You can enable third-party cookies by following the steps below.
Sakari uses third-party cookies during your account login process to authenticate your account.
Enable Third-Party Cookies
1. On your computer, open Chrome.
2. At the top right, click More
Settings.
3. Under "Privacy and security," click Site Settings.

4. Click on Cookies and site data.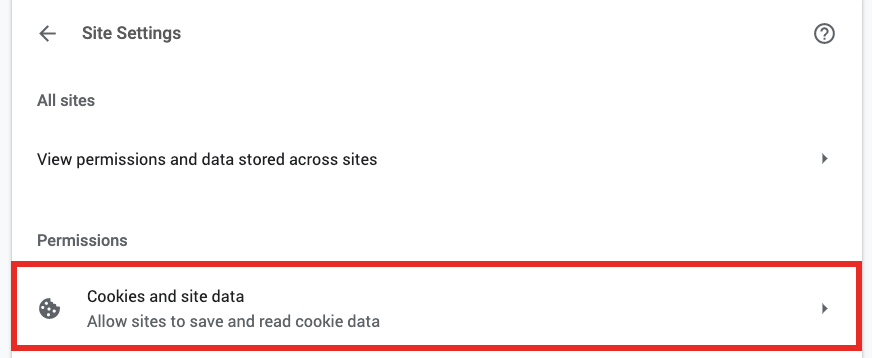 5. Uncheck the Block third-party cookies selection.