How to create a new Sakari account
1. Go to the Sakari new account registration page at: https://hub.sakari.io/signup/
2. Verify your email. You'll receive an email to verify your account. Click the Confirm My Account link to verify your email.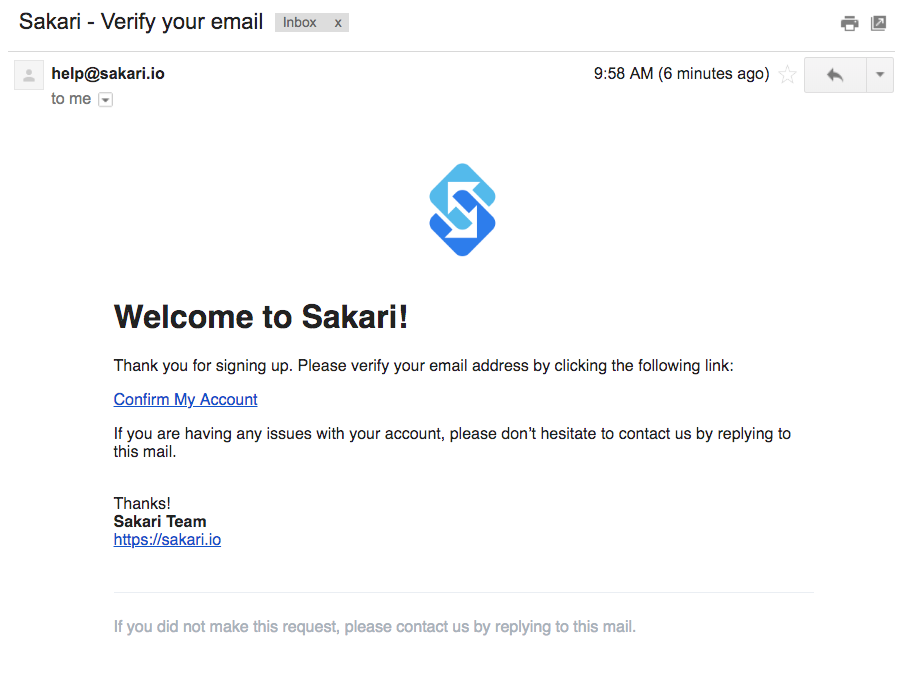 3. Login using your new credentials.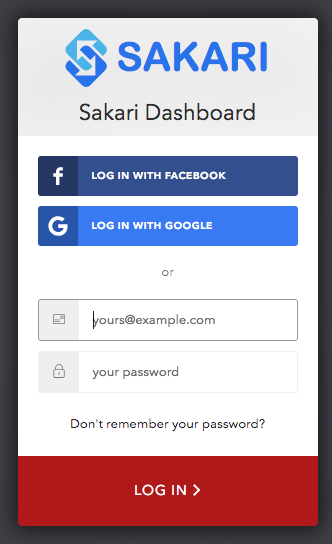 4. Create your new account name. Sakari has been set allow multiple accounts associated with a single email address. Click "Create New Account", type your new account name and click "Create".

5. Open your new account by clicking the arrow to the right of your account name.
6. You're done! Your new account is active.