How to add a new Sakari account user
Accounts can be shared across multiple users. This is perfect for multiple team members that need to share a single account.
How To Add A New User
1. In Sakari go to Account Settings
2. Select the Users panel. Click the "+" sign to add a new user.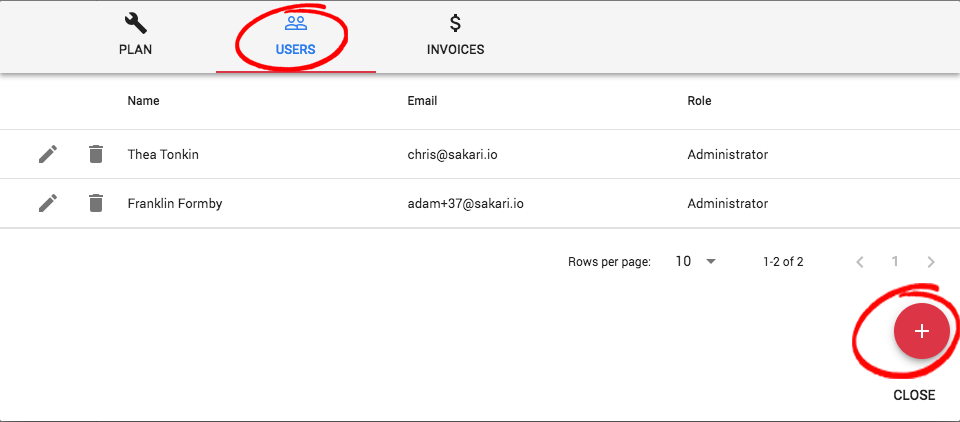 3. Add your new user information and click Save. If the user does not currently have an account, they will receive a Sakari Welcome email and a password reset email. After logging in to their account, they will have access to the added account.