Note
This article is specific to the new Beta Sakari customer dashboard. If you are not using this beta, please look for the article without the [BETA] in the subject.
The full public rollout of the new portal for all customers will occur Oct 20, 2023.
The Senders table allows you to view all numbers associated with your account.
This view under 'Senders' allows you to see the following number attributes:
Phone Number
Type - Local US number, Toll-Free, Sender ID
Channels - SMS or Email.
Groups - Associated with this number
Status - Active, Pending, Verified.
Compliance - Verification status for toll-free numbers / 10DLC status for local numbers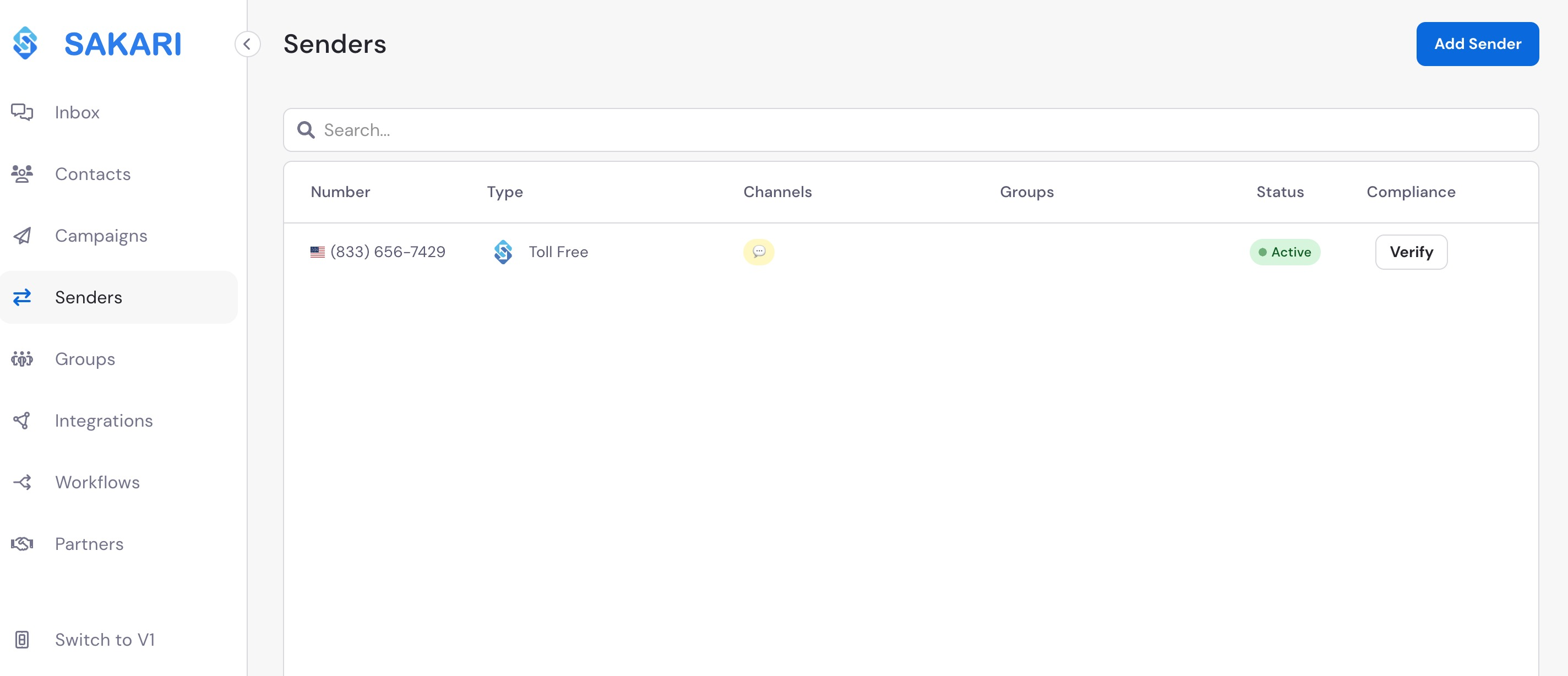 Sender Settings - Select the specific number
Countries served - Toggle countries by clicking the specific country button and it will deselect and hit 'Save'
Status - Active / Pending, Type - Toll-Free vs Local Number
Provider - the only feature not shown in the table view;
Sakari - a dedicated number set up and purchased - Other - imported from Aircall, Twilio, or other providers
Groups - 1 allowed per sender
Voice: incoming behavior - Route calls with call forwarding, Read when calls are received
Voicemail message - enable transcription - transcribe voicemail messages and send them via email