AI Assistant
Our new AI Assistant is a powerful feature that will save you time when creating your campaigns by automatically generating 3 messaging prompts for you to select from.

Using the AI Assistant
Navigate to the 'Campaigns' tab where you can create and manage created campaigns.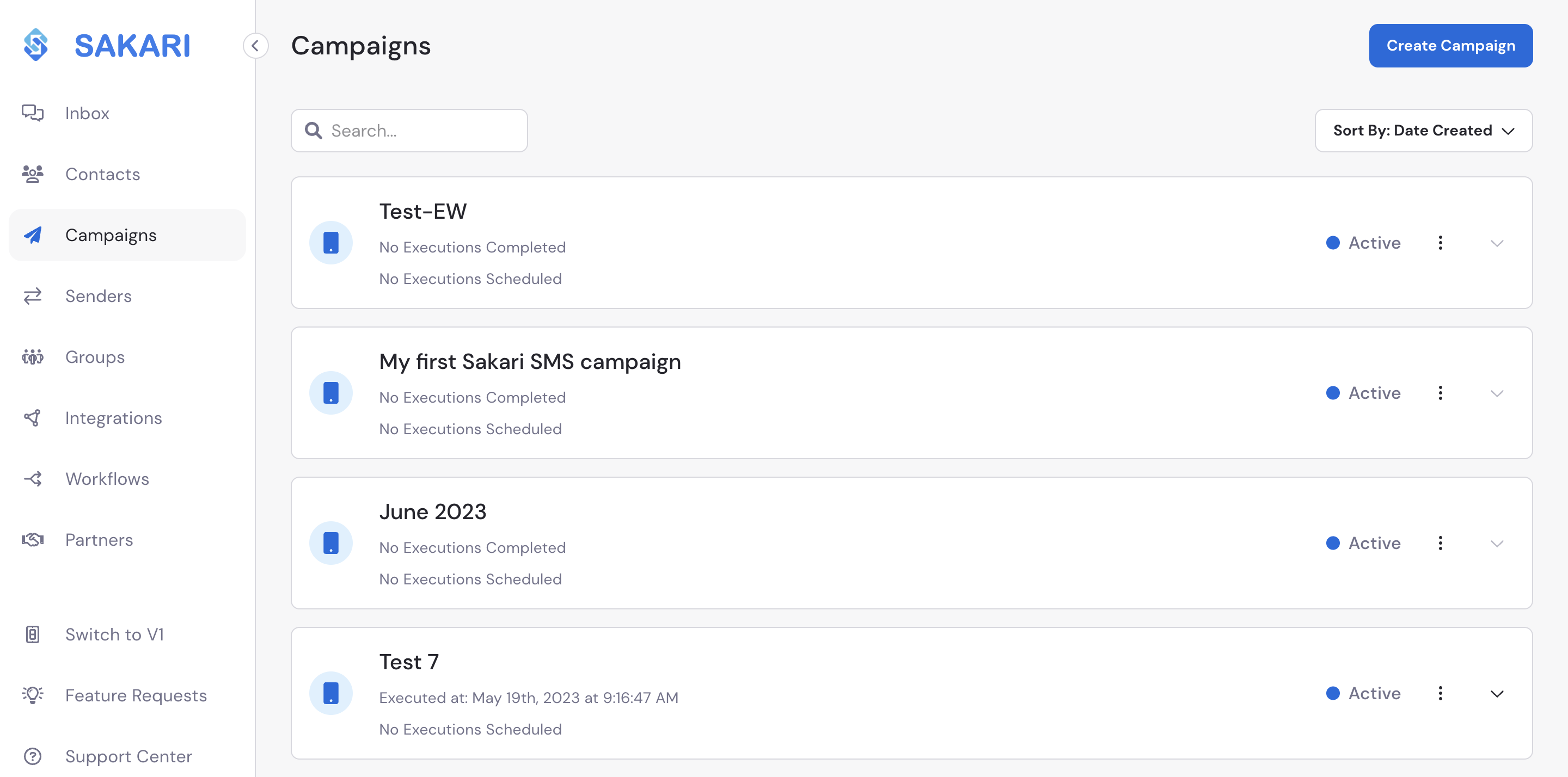 Under 'Create Campaign' button you will be directed to create the campaign's name, select the sender group, and identify the select contacts to send the campaign to.
To Further narrow down a list you can control 'conditions' in order to remove specific contacts.
In the 'Messaging' tab you can click the three dots to find the 'AI Assistant'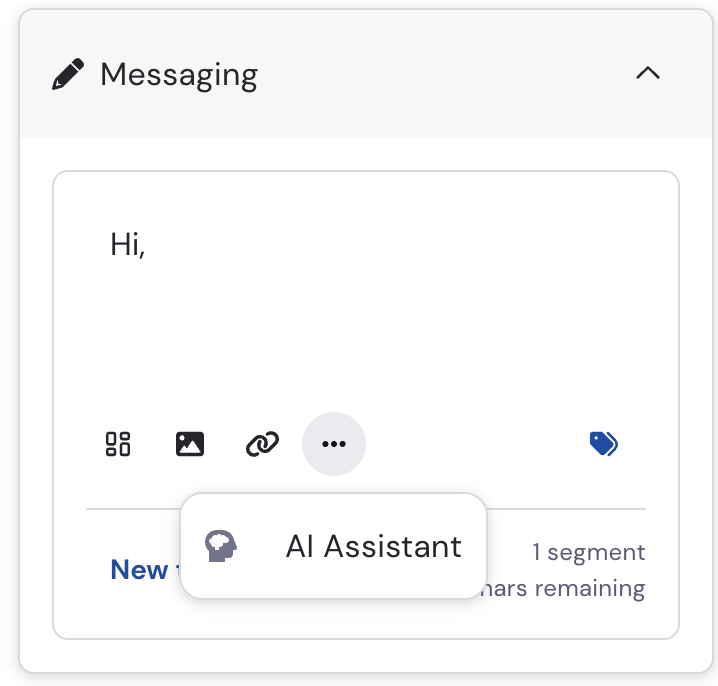 Once in the AI Assistant, you prompt it to generate 1-3 variations of a message and add them directly into your campaign!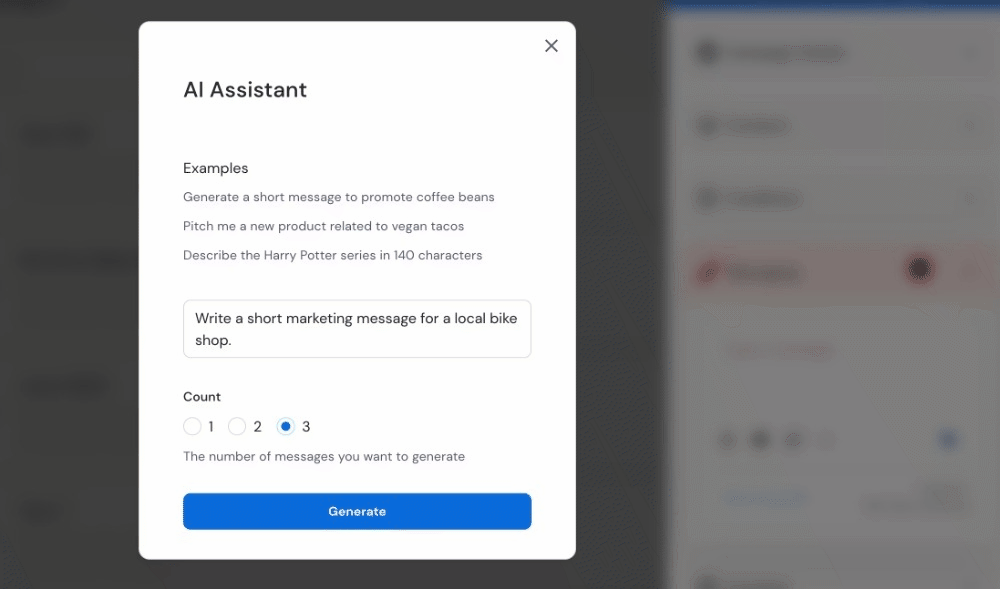 Finally, you are able to set the campaign's send frequency under 'Schedule'.